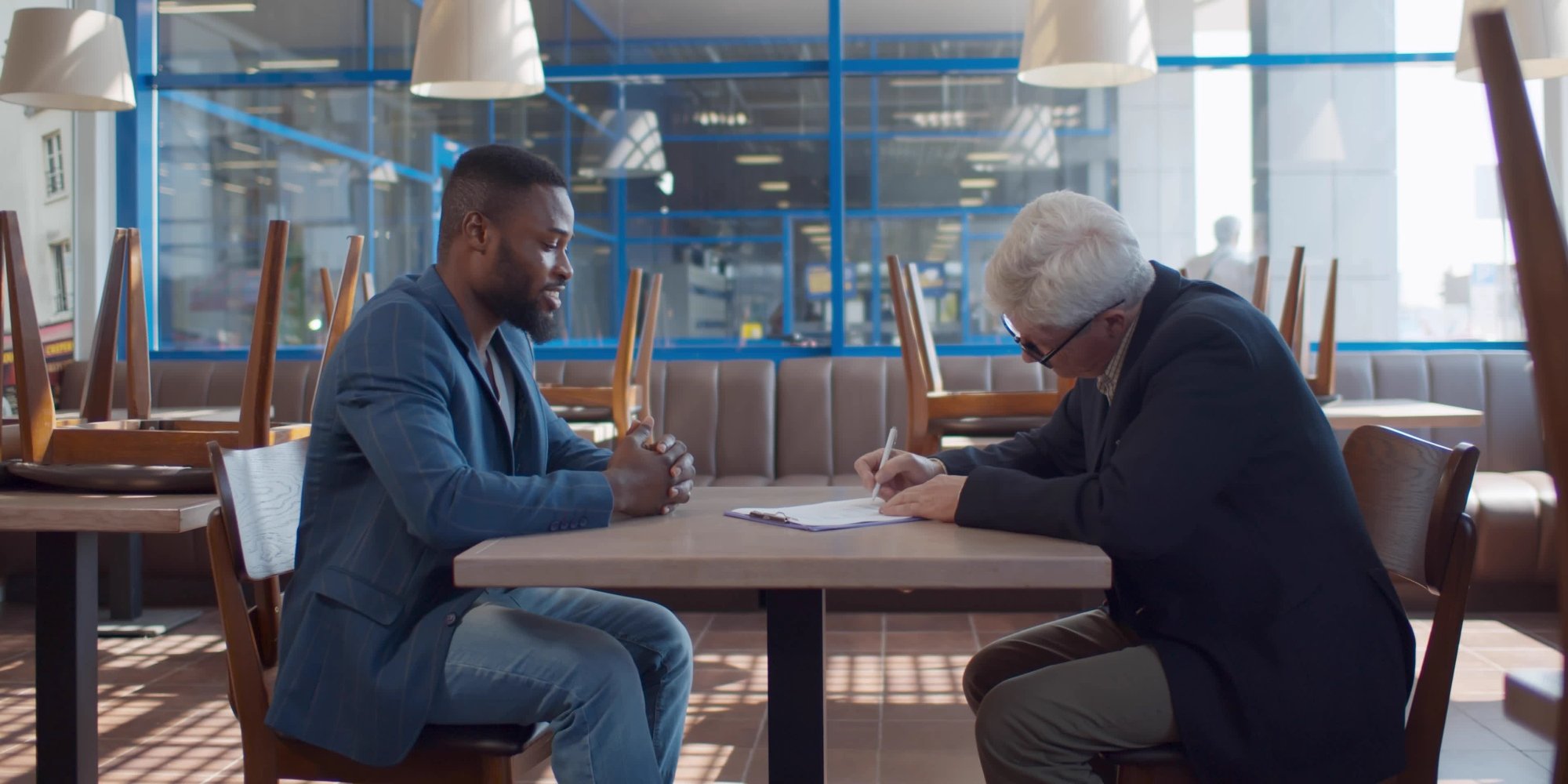 What is an Unsecured Loan? & 5 Types of Small Business Loans
When you own a small business, one of the biggest issues you grapple with is a lack of cash flow. Without cash on hand, you may struggle to pay your bills, order raw materials and inventory, pay your employees, and keep up with your tax obligations. Yet for many small business owners, there are obstacles to getting the funds they need.
At Select Funding, we believe in small business owners and we understand that it may be difficult to qualify for a traditional bank loan to get the financing you need. We offer a variety of small business financing options, including unsecured loans. With that in mind, here's some information about unsecured loans plus five types of small business loans that may help you get the money you need to achieve your business goals.
What Are Secured and Unsecured Business Loans?
While there are many different ways for small businesses to secure the money they need, lending falls into two main categories: secured and unsecured. Before you begin the application process, it's necessary to understand the differences between these two loan types, so you can make an informed decision about which small business loan to get.
What is a Secured Business Loan?
A secured business loan is a loan that's backed by collateral, something of value that protects the lender in the event that a borrower defaults on the loan. In personal lending, the most common collateral types are homes and cars; in business lending, the collateral may be business premises if you own them, business equipment, or other business assets. Some business owners also choose to use their homes as collateral.
Another way of looking at a secured business loan is that the risk is mostly with the borrower because the lender is protected by the collateral. If you take out a secured business loan to purchase equipment and default on it, your lender will seize the equipment and may resell it to recoup their losses.
Because secured loans shift risk away from the lender, they tend to be easier to qualify for than unsecured loans.
What is an Unsecured Business Loan?
An unsecured business loan is a loan where there is no collateral provided by the borrower to offset the lender's risk. The loan is issued based on the lender's faith and trust in the borrower's ability to repay the loan and their commitment to doing so.
Without collateral, the risk of the loan is fully on the lender. With no collateral, the lender must base their lending decision on the borrower's creditworthiness and assets. In many cases, an unsecured loan amount will be smaller than a secured loan because of the lender's risk.
A lender's underwriting process with an unsecured loan is likely to be more stringent than it would be for a secured loan for the same reason.
5 Types of Small Business Loans
Now that you understand the difference between secured and unsecured loans, let's review five types of small business loans that can help you get the financing you need to achieve your business goals.
#1: Business Line of Credit
A business line of credit is a flexible form of lending where you can borrow up to a specified amount and you pay interest only for what you borrow. The limit on a line of credit can range from a few thousand dollars up to a million dollars or more.
Lines of credit are available from both banks and credit unions. Approval may take several days to a week and the funds are typically available within a few of weeks after approval. A business LOC is revolving credit, which means you can borrow money, repay it, and borrow it again. There is typically a borrowing period of one to two years after which you will have a repayment term where it's your responsibility to repay whatever you borrowed.
In most cases, an established business can qualify for a line of credit if it has predictable annual revenue and a credit score of 560 or more. Most LOCs are unsecured although in some cases, a lender may ask the business owner to sign a personal guarantee.
#2: SBA Loan
The Small Business Administration, or SBA, provides small business loans with multiple options available to small business owners. Here are some of the most popular SBA loan types:
SBA 7(a) Loan. The SBA 7(a) loan is available in amounts from a few thousand dollars up to a maximum of $5 million. These loans are likely to be unsecured for businesses wanting to borrow $25,000 or less but you should expect to provide significant collateral if you need to borrow $350,000 or more.
SBA 504 Loan. The SBA 504 loan is a project funding loan, so the underwriting process requires extensive documentation and examination. To qualify, a business must have a net worth of $15 million or higher and an average net income of $5 million or lower. Some qualifying projects would include building a new business facility, purchasing land, or even buying long-term machinery and equipment. These loans have fixed interest rates, long terms, and no balloon payments.
SBA Express Loan. The SBA Express Loan is a small business loan with a quick approval time and is available in amounts up to $350,000. In most cases, applications will be reviewed and get a response within 36 hours, but you may wait up to 30 days to get access to loan funds.
SBA loans may be secured or unsecured.
#3: Short-Term Loans
Short-term loans are designed to be approved quickly and repaid over a short term, usually between one and three years. Approval may happen within 24 hours of submitting your application. The maximum loan amount for a short-term loan is typically $500,000.
A short-term loan is ideal if you need quick access to financing for an urgent situation. Examples might include replacing broken equipment, getting financing to get your company over a sales slump or losing a client, or taking advantage of an opportunity that presents itself.
While some short-term loans are unsecured, some lenders may require collateral, particularly if you're borrowing an amount that's toward the high end of the range for a short-term loan. Some small business owners use their home or a business property as collateral.
#4: Business Term Loans
A term loan typically has a longer term than a short-term loan, ranging from one to five years. This type of loan can be used to buy equipment, hire new employees, take advantage of expansion opportunities, or to get the working capital you need to meet your business goals.
The dollar range for a business term loan can start as low as $5,000 and go all the way up to $2 million or more. While these loans aren't approved as quickly as short-term loans they can take just a few days and the money may be accessible in less than a week.
In most cases, term loans have fixed interest rates. Some business owners prefer a term loan to a line of business credit because the fixed payments make it easy to determine how much they can afford to borrow and what their repayment obligations will be.
#5: Equipment Financing
Equipment financing loans are common because they make it easy for small businesses to get the money they need to buy necessary equipment. Keep in mind that equipment may range from small office equipment such as software or a scanner to major machinery such as trucks, tractors, and forklifts.
Equipment loans are easy to qualify for because they are secured loans that use the equipment being purchased as collateral. Loans can be as high as $5 million and most businesses can get the money they need within 24 hours of applying.
A business can typically qualify if it brings in at least $50,000 in annual revenue and has a solid credit history indicated by a credit score of 650 or higher. However, some businesses with lower scores can still qualify.
Which is the Best Small Business Loan?
If your small business is in need of financing, you may be wondering which of the loan types listed here is best suited for your needs. The answer depends upon the size of your business and what you hope to accomplish with the money you borrow.
A business that needs to purchase equipment will probably get the best results, including a quick and easy loan process, with equipment financing. A company that needs working capital to pursue business opportunities may opt for a short-term loan or a term loan or even a small business line of credit.
It's essential to review your needs and consider your ability to repay what you borrow before deciding which type of loan to pursue. Talking to an experienced business lender can help you evaluate your options and choose the right loan type for your business.
Does Your Business Need Financing to Grow?
Business loans come in an array of types, each with its benefits. Because there's no one-size-fits-all solution, we suggest reviewing your options and talking to someone with experience in business financing who can help you narrow your choices and select the right loan option to help you achieve your business goals.
Do you need small business financing or a working capital loan? Select Funding is here to assist you. Click here to learn more about our business lending and start the application process today.