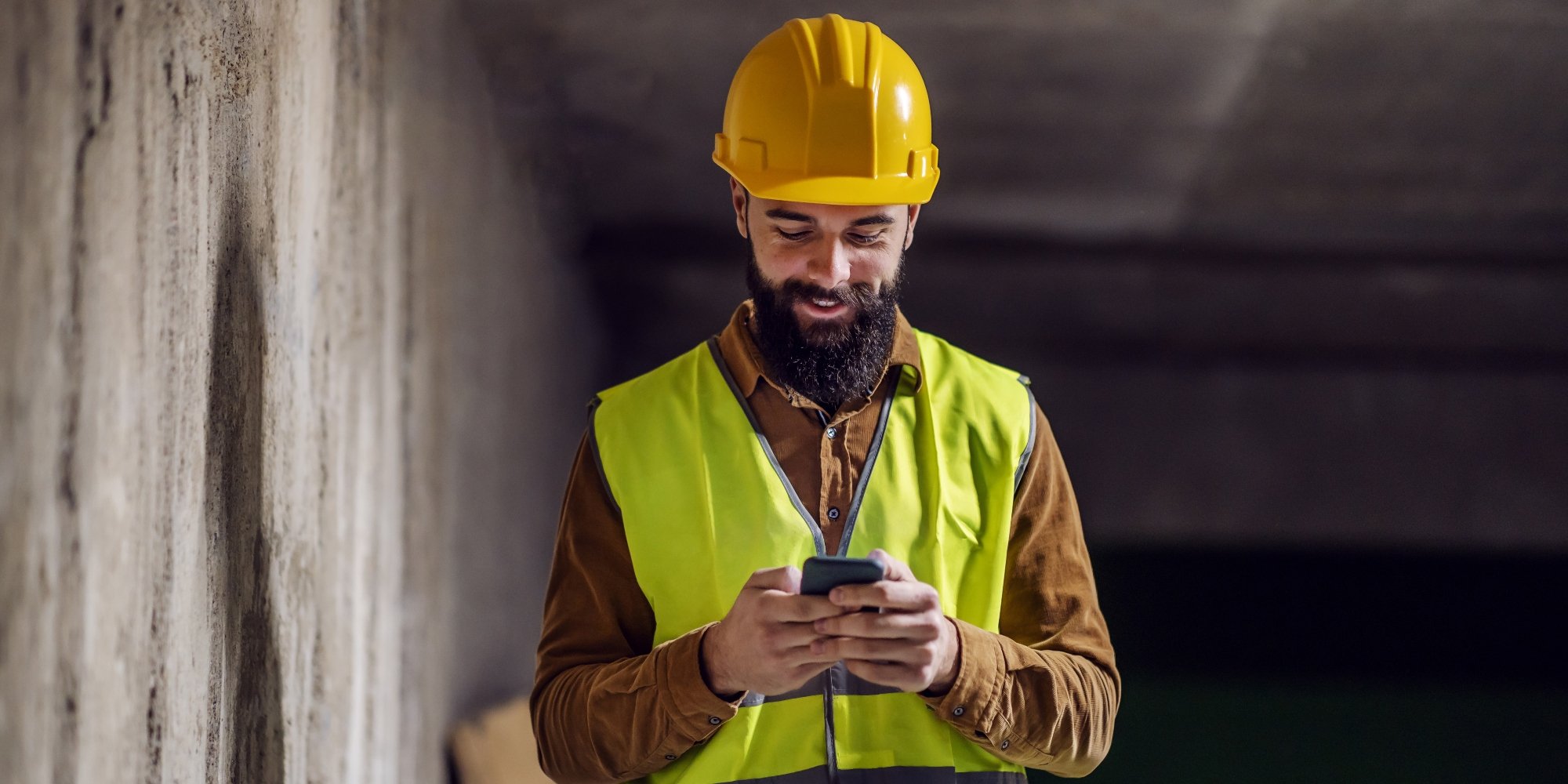 6 Effective Social Media Marketing Strategies for Small Businesses
Small business marketing today must include a well-thought-out social media strategy that is designed to help them connect with their current customers and attract new ones. That might sound easy, but the truth is that it's more difficult than you might think to use social media in a way that benefits your business.
At Select Funding, we work with small businesses every day to help them achieve their goals. We recognize that even with proper financing, marketing can be expensive and without a plan, small business owners may waste money on strategies that don't deliver the desired results. Here are some reasons that social media marketing is essential for small businesses, plus six effective social media marketing strategies to try.
Why is Social Media Marketing Important for Small Businesses?
Before we reveal some of the most effective social media marketing strategies to try, let's talk about why small brand social media marketing is necessary to help your business grow.
While social media sites like Facebook, Twitter, and Instagram haven't been around very long, they have become hugely important to marketers. Whatever kind of business you own, it's safe to assume that most of your customers or clients have a social media presence somewhere.
B2B companies may focus their social media marketing efforts on LinkedIn while B2C companies should focus on sites like Instagram and Facebook. Here are some statistics that illustrate the importance of social media marketing:
77% of marketers say that social media has been "somewhat to very effective" for their companies in 2021.
79% of marketers say they paid for Facebook advertising in 2021.
84% of marketers rely on social media marketing to connect with Millennials.
More than 50% of marketers said they planned to increase their spending on YouTube, Facebook, and TikTok.
79% of all consumers say they expect a brand to reach out to them within 24 hours after they send a message or register a complaint, but only 25% of businesses meet that mark.
Answering a consumer complaint on a social media profile increases consumer advocacy by up to 25%.
What you can see from these statistics is that consumers use social media and expect the businesses they patronize to use it, too. They rely on social media content to learn about new businesses and products and to get help when they need it. If your business has no social media presence, then you're missing out on opportunities to increase your brand awareness, build brand loyalty, and attract new customers or clients.
6 Social Media Strategies to Try
To use social media effectively, your business must do more than maintain an account or two and post every once in a while. The right strategies can help you learn from your audience, increase awareness of your brand, introduce new products, and attract new potential customers. Here are six proven social media strategies to try.
#1: Social Listening
Social listening involves tracking mentions of your company, products, or industry on social media with an eye toward using what you learn to develop effective social media strategies to use. In other words, it's a strategy that begets other strategies.
Social listening goes beyond simply monitoring your brand's mentions because it involves paying attention to the mood behind the mention. Strategies may range from saying a quick thank you to happy customers to completely changing your social media strategy in response to a trend you identify.
Because social listening allows you to track customer moods and mentions as they occur, it makes it possible to build a real connection with your audience and set your company apart from competitors who may be less responsive.
#2: Building Brand Awareness
Do the people in your target audience know who you are? If they don't, then the answer might be a well-designed brand awareness campaign.
Brand awareness is what makes prospective customers or clients feel comfortable with your brand because it builds trust through recognition. As customers become familiar with your brand, including your authority and products, they also become more likely to buy from you or engage your services.
Some of the elements of brand awareness that you can pursue with social media marketing include the following:
Creating a consistent and recognizable brand voice.
Demonstrating your knowledge and authority – and your ability to solve problems.
Differentiating yourself from your competitors in the marketplace.
Increasing traffic to your website.
Attracting more social media followers.
Maintaining a steady presence on social channels is a must for brand awareness marketing. It means posting at predictable times and maintaining a consistent voice that aligns with your products, your audience, and your company values.
#3: Customer Service
In the statistics we posted above, we told you that when consumers reach out to companies for advice or assistance, they expect a response within 24 hours – but only 25% of companies meet that expectation. What that means for you is that incorporating customer service into your social media presence is an effective way to differentiate yourself from your competitors and build trust with your target audience.
Here are some key things to incorporate into your customer service on social media:
Create a social media response guide for your team. It should include answers to frequently asked questions, a brand voice/tone for responses, a system for escalation of issues, and an expected response time.
Respond to questions to avoid problems. When customers ask questions about your products or services, you'll be doing yourself a big favor by responding within 24 hours or less.
Monitor social media questions to develop new customer support resources. For example, if people are asking the same questions over and over again, it's a sign that you may need a new FAQ or resource to help them.
Consider using a chatbot for routine requests and FAQs. It's easy to create a chatbot that will work with Facebook Messenger and it can save you and your support team hours of time responding to simple messages. (If you do this, make sure to put a triage system in place that makes it easy for customers to get to a human agent if they need one.)
The most important thing you can do is be consistent and responsive when customers ask for help on social media. You'll build a reputation as a company that cares about its customers.
#4: Influencer Marketing
Influencer marketing involves getting a well-known person with a significant social media following to talk about your brand, services, or products. The idea is that if they share information about you with their followers, some of those followers will learn about your company and buy your products.
One common misconception about influencer marketing is that it must involve celebrities, but that's not the case. In fact, the most effective influencer marketing involves influencers with about 15,000 followers – far below the number for most celebrities.
The key to using influencer marketing to grow your business is identifying influencers whose followers are likely to be part of your target audience. For example, if you own and operate a restaurant, you want foodie influencers who often post about local eateries and whose followers eat at the spots they mention.
Once you identify influencers to help you with social media marketing, make sure that each influencer has a unique URL and discount code to use, so you can track your results.
#5: Video Marketing
Video marketing gets more engagement than almost any other marketing format. In fact, 92% of marketers say video is an important element of their marketing strategy and 87% report that video marketing has a positive ROI. Quality content, including video content, can help you attract new customers.
There are multiple ways to incorporate video marketing into your social media strategy. Here are a few ideas:
Use live video to take questions from your followers.
Offer a behind-the-scenes tour of your business.
Film product explainer videos or demos.
Incorporate humor into your videos.
Make your videos as visual as possible.
That last point is important because many people watch videos without sound on social media. Make sure your videos have accurate subtitles and a professional look to engage people who are scrolling through their social media feed.
#6: Use Social Media Automation & Management Tools
Finally, make sure to keep your social media efforts consistent and monitor your results, so that you have the information necessary to revamp your strategies if they're not delivering the results you want.
Social media scheduling tools can help you set up a week or a month of posts in advance, which is essential since you want your followers to know when to expect new content from you. Some examples include HootSuite or Sprout Social – or you can use the management tools that come with Insights on Facebook and Instagram.
Many of the same tools you can use for scheduling posts also come with built-in metrics that you can use to evaluate your social media campaigns, calculate ROI, and rework your strategies when necessary.
Keep in mind that in most cases, you'll need to put some money into social media marketing, such as Facebook ads, to get the results you want. Algorithm changes have reduced the amount of organic interaction you can expect, so targeting a specific audience using paid advertising is the best way to go.
Are You Ready to Grow Your Business?
Social media marketing can help any small business build brand awareness, attract new customers, and beat out their competitors. Of course, it takes money to launch a successful social media campaign, including funds to pay staff to oversee social media mentions and customer service requests, as well as money to finance paid advertising.
Do you need money to put social media to work for your small business? Select Funding can help! Click here to learn more about our financing options and begin the application process today.